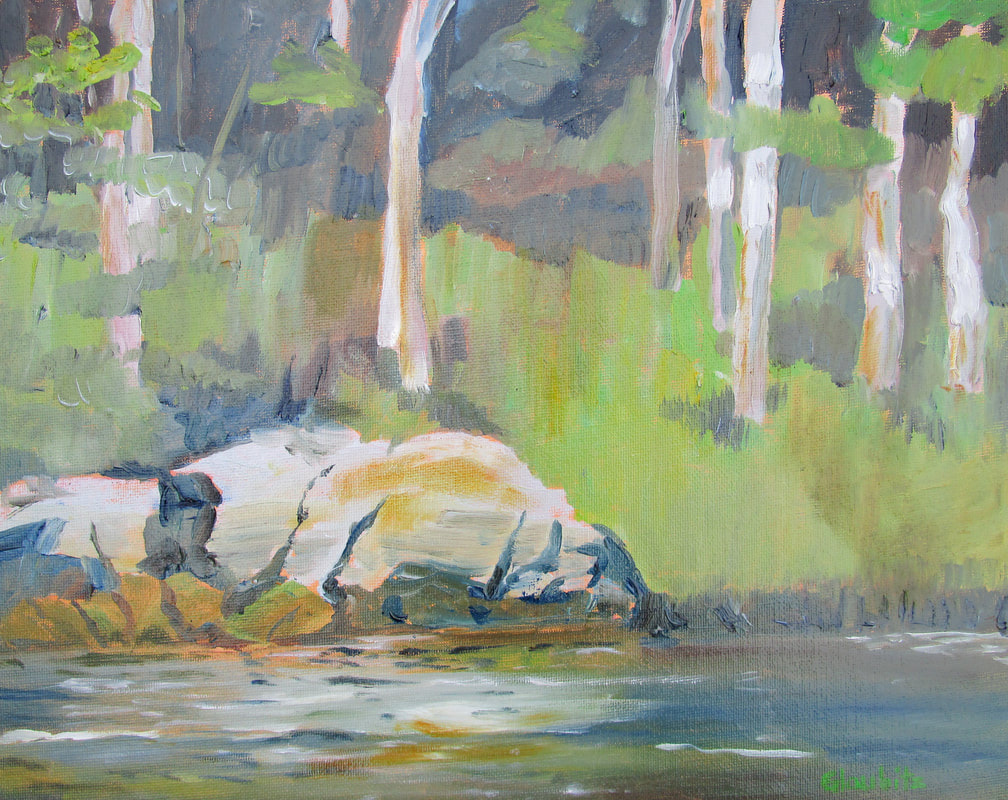 A New Website and a New Studio
2017 brings many changes, as does every year. This one sees a new website to replace the old which I have been unable to edit and update these last few months. I've been able to keep my old domain name and will be rebuilding the website as we build our new home and studio.
​
​Artist's Statement
When I'm outside painting on a sunny day, I feel like I've died and gone to heaven. So I paint outside as often as I can and . I love the transparancy of watercolor and the opacity of oils. I also work in pastel, acrylics, colored pencil and use a stylus for etchings
I think I got the love for drawing from my Dad. We followed Jon Nagy together on Sunday mornings when I was very young and painted outdoors when I was much older. I moved with my husband from New Jersey to Maine in 2007 where we are now building our forever house and Stonewall Studio, close to Doubling Point Light in Arrowsic.

Navigation
Click on the menu to see the various pages: Oil Paintings, Watercolors, Giclees and Cards, some samples from my Travel Sketchbooks, and Contact Information.